A Guide to CCTV Drain Surveys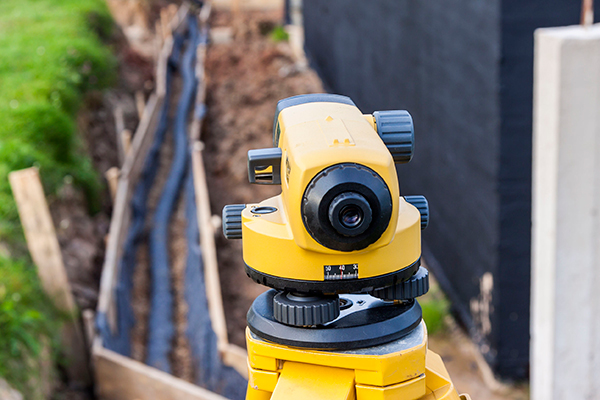 It's easy to take our plumbing for granted but an issue with your drains can be inconvenient at best, or cause a lot of costly damage at worst. It's often difficult to know what's going on in your underground pipes, but it's important to fix issues as soon as possible to avoid expensive repairs or significant water damage.
A CCTV drain survey is one way to stay on top of things and make sure you address any issues early on. If you've noticed any issues with your drains and want to know more about CCTV drain surveys and how they could help, read on for our handy guide.
What is a CCTV drain survey?
A CCTV drain survey is an in-depth inspection of your drainage system, using high-tech CCTV cameras. These cameras are inserted into your drains and they transmit a live-feed back to drainage engineers on the surface.
CCTV drain surveys are used to identify any issues, such as blockages, cracked or broken pipes, or tree root growth. After the survey has been completed, customers will receive a report outlining any issues and the drainage company can arrange any necessary repairs.
Do I need a CCTV drain survey?
If you've noticed any issues with your drains, then yes, you might need a CCTV drain survey. This could be a blocked drain that won't clear, a bad smell, or a recurring issue where the root cause cannot be identified.
It's also a good idea to arrange a drain survey before purchasing a new home. A survey can give potential buyers a thorough overview of a property's drainage system and any potential issues. A survey allows you to make a fully informed decision before signing any contracts and it could help you avoid costly repairs in the future.
Do you need a CCTV drain survey in Cornwall? Get in touch with the experts at Aqua Rod South West Ltd for a comprehensive, efficient assessment of your drains. Our CCTV drain surveys examine drains, sewers and pipelines and you'll receive a detailed report highlighting any issues we've found. We'll provide the appropriate repairs with minimal disruption, so give us a call today or contact us online to arrange your CCTV survey.
Published by: David Parkes on: July 13th 2021