The Most Important Questions To Ask Your Drainage Company in Cornwall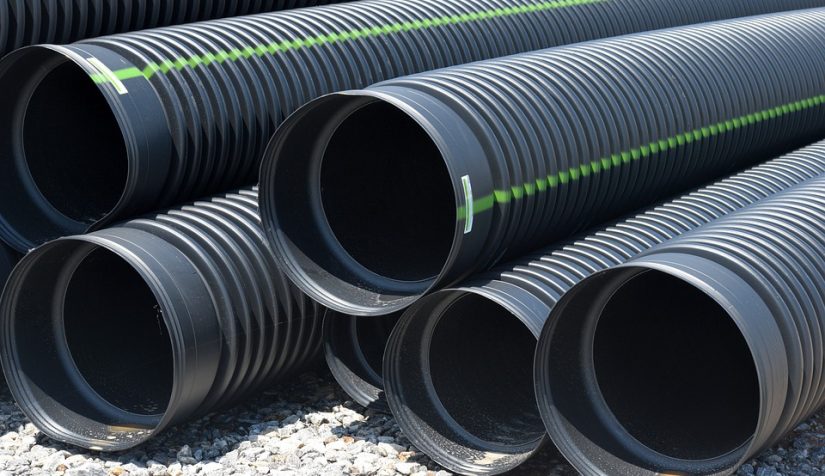 If you are planning to hire a drainage company to help assist you with any issues you are experiencing, it's certainly going to be helpful to have a few questions in mind to ask them.
Finding companies that are reputable, reliable and suitable for your needs isn't always as easy as you'd think. If you are unable to find the precise cause of the issue causing your drainage problems, a reliable engineer certainly will be able to!
It goes without saying that you won't want to hire a company that makes you regret your decision to use them, however, without asking the right questions, this can occasionally be the case. So, with this in mind, we have outlined some of the most important questions for you to ask your drainage company in order to find out if they are suited to supporting you.
How long have you been in business?
This may seem like an unrelated question, however, a company that has been in business for a good few years indicates that they are not only established in their field but also experienced too! A company that has been working in the industry for years is going to be able to support your needs and whatever your issue is, the chances are they would have encountered it before.
Do you have testimonials or references available?
Regardless of the nature of your business, for lots of companies such as drainage or plumbing services, much of their client base is based on testimonials or references. Quite often it's through word of mouth that you'll hear about the services of a company that you may opt to use. When selecting a company, you might find it reassuring to pick one which has been recommended to you by someone else.
This not only indicates that they have a good track record but is also generally just quite reassuring to know. If you don't have a specific recommendation from someone, often you can just ask for a testimonial and the company you have chosen to use will happily oblige. Although this might feel time-consuming, it certainly worth doing for your peace of mind.
Do you charge for giving an estimate?
Prior to the drainage company arriving at your property, you need to ascertain if you are going to be charged a call-out fee and estimate fee. If this is the case, it's always useful to know before they arrive for an inspection. It very much comes down to the company if they wish to charge or not. If you seek estimates from a few companies and some prices seem almost too good to be true, quite often there may be a catch. It is absolutely reasonable to ask if the estimate they have given you includes the whole service.
Will you give a guarantee for the work carried out?
This is something that may be made clear to you or you may have to ask. Again, it's a factor that very much comes down to the company. In some cases, a company will have a set fixed price provided for their services and this will be made clear from the outset.
How long is the process going to take?
This depends on the nature of the work you are going to have carried out. For example, blocked drains vary and the amount of time it takes to unblock one cannot necessarily be determined without seeing it.
Are warranties and insurance going to be provided?
As a customer, you always want to ensure you are covering your own back, especially when you are making a big investment or paying for a specific service. Insurance is crucial in the unlikely circumstance that anything could go wrong and damage is done to your property. What's more, a warranty is useful if the issue which your drainage consultant came to fix, is to persist over the following days or weeks leading on from your appointment.
Are you licenced?
Any worthwhile company is going to be licenced, however, unfortunately, there are opportunistic companies out there who will take advantage of people who are in desperate need of having drainage work carried out. The very first sign of a professional company is going to be the fact that they are licenced and have had the necessary training and qualifications.
If you use the services of an unlicensed drainage consultant, this could be detrimental for your property. There is going to be the risk that the work carried out is going to be a poor standard and also potentially take much longer. In order to keep things simple and to guarantee a good all-around job, use the services of a licensed drainage expert.
What rates do you charge?
In terms of rates, often the two options available are flat or hourly. Most people tend to prefer a flat rate as the costs involved are going to be made abundantly clear from the outset. However, if you do opt to use a company that has hourly rates, it's wise to do some research. Pick one with a positive established reputation and good reviews or testimonials.
Do you have a website?
Another good question to ask if you haven't already sussed it is whether they have a website. This can be a great indication of the work they carry out and while it may not seem totally relevant, it does help to paint a picture of the company you are planning to use. If you are speaking to a company that doesn't appear to have a website or any clear online presence, this is a slight concern.
The reason why it is a slight concern is that websites will often indicate any affiliated bodies and also provide an 'about us' page that details specific information about the company and again, can offer you additional reassurance about using their services.
Can you offer a reasonably priced solution to suit my budget?
A reliable drainage consultant is going to have your best interests in mind. What we mean by this is that they are not going to immediately jump to the most expensive solution and they will work with you to find a cost-effective solution while ensuring that you are kept in the loop about any big decisions made involving your payment.
Are you looking for a reliable drainage contractor based in Cornwall? In that case, Aqua Rod South West Limited are here to help. We are a family business that operates right across Cornwall and Devon. We are a fully equipped and highly experienced drainage contractor providing a range of services which include high-pressure water jetting, drain clearance, CCTV surveying, Septic tank emptying, pump station cleaning maintenance and installations and much more.
All of our engineers are totally qualified in high-pressure water jetting, confined space entry, first aid and traffic management 12D. Whether it's a blocked toilet, a septic tank in need of emptying, or a pump station requiring a service, we are able to provide the ideal solution to get to the bottom of the issue. We also extend our services to local housing associations, councils, schools, colleges and commercial and domestic customers. We take great pride in offering the same high standard of service for any type of drainage problem, from a blocked pipe to a sewage plant breakdown. In order to find out more about the services we provide, please feel free to visit our website or contact us today, we'd be delighted to help with any enquiries you may have.
Published by: David Parkes on: July 13th 2021