All You Need to Know About Keeping Your Gutters Clean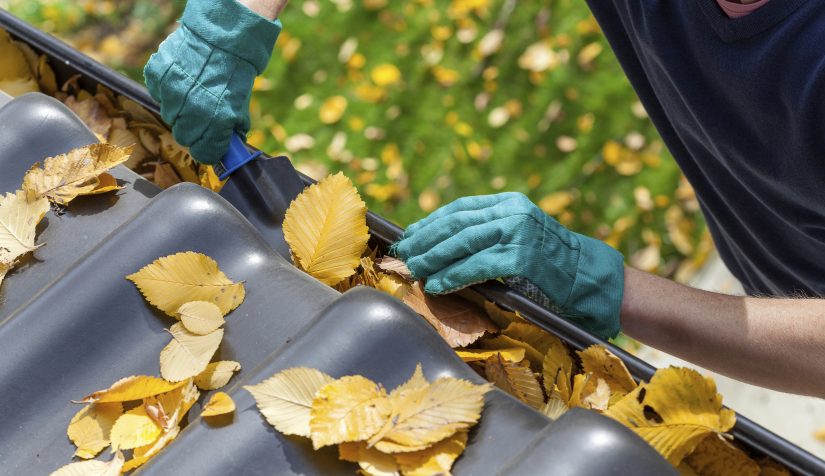 Guttering is a pipe system that runs along your roof and down the side of your property to redirect rainwater away from the building. Often, homeowners and commercial property owners forget about the importance of their guttering until they experience problems – that's why regular maintenance is important.
Here's all you need to know about keeping your guttering clean and how a professional service can help.
Why do gutters become blocked?
The main job of your gutter is to ensure that rainwater is channelled away from your property, however, because gutters are exposed debris, dirt, leaves and even animal nests can cause blockages. Autumn and winter can be particularly troublesome for guttering.
Why do gutters need to be cleaned?
Like other types of maintenance, taking care of your gutters is just as important. When you don't clear out your gutters blockages can accumulate quickly which means rainwater can overflow and your guttering won't be doing its job properly. Additionally, further complicated and damage can occur, such as:
Water damage externally and internally.
Problems with the structural integrity of the building.
Broken guttering.
If you notice any of these changes then it's a strong indicator that your guttering needs to be cleared out or replaced.
Should you hire guttering experts?
Gutters are an awkward area to reach so having an expert take care of their maintenance is often the safest and most efficient option. It's a good idea to arrange for your guttering to be cleaned at least twice a year to minimise the amount of debris and potential issues that may crop up.
A professional guttering team will have the right tools and will know the correct methods of how to clean your gutters properly. Whether you need help maintaining domestic or commercial guttering, with expert service on standby your property will have good guttering all year round.Aqua Rod (South West), you can expect impeccable customer service as standard. We can respond to emergency callouts 24/7, and we look after the drains for domestic and commercial customers across the South West, employing highly qualified and experienced engineers and keeping them up-to-date with the latest equipment and top of the range vehicles. If blocked guttering is causing you problems, give us a call today!
Published by: David Parkes on: October 29th 2021