What If My Drains Are Blocked During A Storm?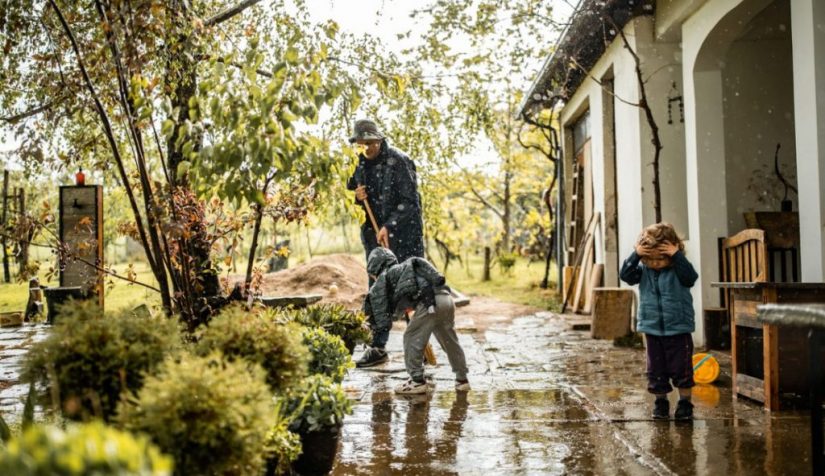 Regular drain servicing and maintenance should be a priority to any commercial or domestic customer. This is especially important in the case of a storm. Even with precautionary measures, a storm is a devastating event that can cause a lot of damage to even the most prepared person.
Here is what happens if your drains are blocked and a storm hits.
How Do Drains Become Blocked?
Drains usually become blocked because of debris flowing through a drain and becoming stuck. This could be food waste, natural waste, paper, toilet rolls and anything else that falls into your drains. Over time, the debris can form into one solid, which will be continually added to as more debris falls down the drain. Eventually, your drain could be completely blocked, or only letting through a very weak flow.
Consequences Of A Blocked Drain
The trouble with drains during storms is that a lot more water and other elements will probably be flushed down them due to the extreme weather conditions. An unblocked drain should still be able to deal with this, easily letting the liquid and debris flow through it. But if the drain is blocked or is developing a block, it can lead to trouble.
When the stormwater and debris meets the block, it won't drain through and will start to become backed up. This will eventually lead to the rainwater and debris flowing back out of the drain and into the environment. This can lead to flooding that could disrupt your household or business premises. It can also be bad for the environment if some of the debris and rainwater that went down the drains is harmful.
What Can I Do?
If you're not sure about the condition of your drains, it might be best to book a CCTV drain survey. This is a great way for a professional to examine your drain, often using a camera that will snake through the drain and examine it for any blockages. If they find any, you can then book to have your drains cleared.
Drainage Company Cornwall
Don't be left with blocked drains during a storm by working with Aqua Rod South West Ltd. We can set up regular drain surveys, maintenance and clearing to ensure your drains are kept clean and clear all year round. If you're worried about a storm or heavy rain hitting soon, we can respond to emergency callouts 24/7, aiming to get to you as rapidly as possible and complete the task at hand quickly and efficiently.
All of our qualified and experienced engineers work with top of the range equipment and the latest vehicles to complete any task to a high quality. To get your drains surveyed and unblocked today, get in touch by calling 01209 861099. Visit our website now to find out more about the full range of services we offer, including septic tank emptying, drain relining and gutter clearance.
Published by: David Parkes on: April 28th 2022