The Major Dos And Don'ts Of Maintaining A Kitchen Sink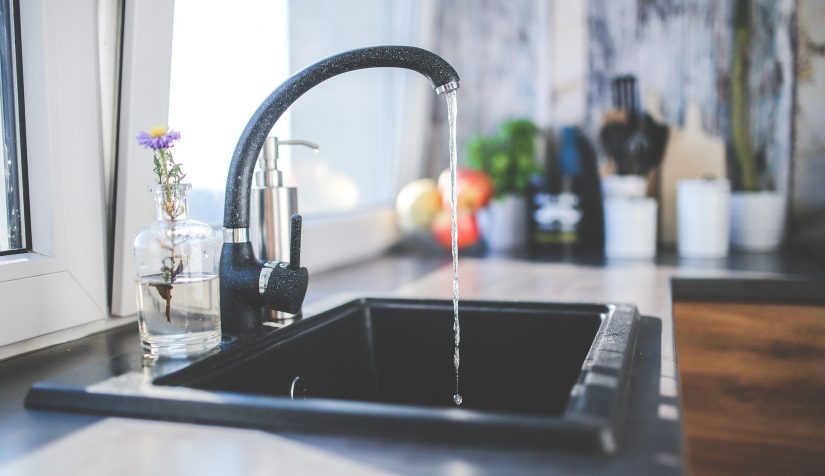 One of the most used household appliances is the kitchen sink, and without one, such regular tasks as washing the dishes, rinsing dirty glasses and scrubbing your hands before preparing a meal will be out of the question. A blocked kitchen sink can be avoided by using it responsibly, while seeking the services of a trained professional should be a priority if this handy household utility becomes unusable due to a suspected blockage. The following blog will take you through the most notable dos and don'ts to account for when using the kitchen sink, including the specific food types you should avoid entering the drainage system, handy tips for regularly cleaning the sink as well as some viable alternatives when disposing of substances which could lead to a clog or build-up over time.
Continue reading for further clarity, or contact the team at Aqua Rod South West if you require assistance with a blocked sink drain or domestic drainage problems.
The Importance Of Maintaining Your Drain
Although a clogged drain may start as only a minor inconvenience, when this issue becomes particularly noticeable, more significant problems can arise. You may initially notice that the drain below a kitchen sink has become blocked due to a foul odour or build-up of excess liquid, and this can result in low water drainage, corrosion, flooding or even sewage backup which requires repairs. A well-maintained drain should encounter no such issues, providing an easy way to flush excess water and unwanted fluids. Dangerous bacteria may be allowed to grow within pipe blockages, and this can be extremely harmful to the health of you and your family. Common bacteria and illnesses which may stem from clogged drains include:
E-Coli
Salmonella
Typhoid
Staph
Campylobacter
Legionella
Legionnaires Disease
Thoroughly Clean Weekly
In the same way that other household objects and appliances must be regularly cleaned to remain reliable and functional, the kitchen sink should be thoroughly cleaned weekly. Using rubber gloves, scrubbing equipment and cloths, you should make an effort to sanitise the sink basin, before using either specialist cleaning products or a combination of baking soda and white vinegar to clear the drain. When done so successfully, boiling water can be poured down the sink to dispose of any residue, leaving the area free for daily use without running into any complications. Specific instructions may vary depending on the material your sink is made of, with methods varying between stainless steel and porcelain sinks.
Steer Clear Of Swelling Items
There are certain foods which you should always steer clear of entering the sink's drainage system, due to their swelling properties which can cause unexpected issues in the pipework. Despite being frequently disposed of in the kitchen sink, pasta, rice and potato peels should be discarded into a food waste bin, recycling unit or in a sustainable manner. Rich in starch, they tend to swell when making contact with water, expanding and causing clogs within narrow passages of pipe. Stringy vegetables such as celery should not be thrown into the sink either, as they may wrap around themselves, creating blockages. Cutting them into smaller manageable sections is one way to stop this from happening.
Consider Food Waste Bins
Scrapings from your plate, expired food from the fridge and unwanted meal leftovers can be disposed of within a food waste bin just as easily as they can be flushed down the sink, preventing the chance of blockages and making for a faster cleanup. Individual waste bins can be purchased for recyclables and general waste, reducing the urge to use the sink as a makeshift disposal area and stopping small problems from accumulating into larger issues. Most waste bins will be collected weekly on the same day as the recycling, ensuring you have an easy way of sustainably disposing of excess waste.
Use Professionally Approved Drainage Solutions
Many brands of sink unblocker are available nationally, making it quite the task to find one which reliably and consistently clears excess waste from the pipes of your kitchen sink. The best widely available brands will seamlessly clear slime and food remnants with minimal fuss, and our passionate team use only the most trusted products. You should do your research before using a brand you haven't used in the past. In the worst cases, a new product may actually exacerbate the problem, so always read the label and do your own research before using an unfamiliar drainage solution to maintain the kitchen sink.
Dispose Of Grease Efficiently
Disposing of grease efficiently means not allowing it to enter the kitchen sink, and in much the same way that starchy foods can clog due to their tendency to expand, grease will eventually solidify, causing significant problems within the pipe network. If the grease solidifies completely, you may be at risk of the sink flooding, and these blockages can be costly to rectify. Dispose of grease by pouring it into a bag or jar, waiting for it to solidify before disposing of it in a responsible manner. If you have already poured this grease down the sink, then it may be too late to rectify the issue yourself and a local professional should be contacted.
Seek Expert Assistance If You Encounter Issues
Though it may be tempting to follow a D.I.Y tutorial or attempt repairs yourself by consulting an online guide or video, a lot of repairs and general maintenance tasks are easier said than done. Industry experts at Aqua Rod South West are transparent and helpful, providing a service which is trustworthy and efficient. Catering for both commercial and domestic drainage clients, years of training and practical experience mean that the team are equipped with problem solving skills in abundance. By attempting to rectify a drain issue yourself, you may be putting your health at risk or even worsening the existing problem.
Other Services
Not only do we take great pride in our ability to unblock clogged drains within homes and large-scale drainage systems within commercial premises, but we can help you with all manner of problems you may encounter. Continue reading for an overview of the additional expertise we provide, and click on the individual titles for more information:
Emptying commercial septic systems may prove difficult, with an absence of locations to dispose of such waste, and few vehicles capable of undertaking such substances. Thankfully, we are able to facilitate the careful and convenient removal of waste from your premises, carefully analysing the waste to be removed, in order to ensure that we are using the right equipment to do a thorough job.
Pipes may be susceptible to leaks, cracks and a range of other issues which make them less efficient for transporting liquid around your home or premises. We understand that every issue will be different, which is why we will thoroughly investigate the source of the problem as well as exploring measures which will prevent the issue from recurring.
If we can't immediately get to the root of your drainage issue, CCTV investigation may be the next step. We are able to use high-end technology, identifying the root cause of problems before they complicate matters.CCTV drainage investigation involves using cameras to get a clear view of the drainage system's internal workings.
Aqua Rod South West: Local Commercial And Domestic Drain Specialists
At Aqua Rod South West, you can expect a quick, efficient and cost-effective service from a team with plenty of experience. Beginning service in October 2001, the company was initially located in Redruth. Deciding to serve the South West, the organisation was moved to Stithians and continues to expand while maintaining contracts which have been in place from the very beginning. Over two decades of experience means that the team are well equipped to face drainage problems large and small, with commercial and domestic clients catered for.
Impeccable customer service and vast industry knowledge are to be expected when you work with us, and we understand that no two problems are the same. As a family-run business, we take pride in offering every customer the service they deserve, with individual quotes and 24/7 emergency callouts making us a local favourite. Blocked sink drain maintenance and repair has never been easier, with highly-qualified engineers provided with the latest equipment and vehicles to reach your property or premises in a timely fashion. We guarantee that all of our local engineers are qualified in high pressure water jetting, Confined Space Entry, first aid and traffic management, so simply contact us today with any enquiries or questions.
Published by: David Parkes on: May 17th 2022