Why Should I Get A CCTV Drainage Survey?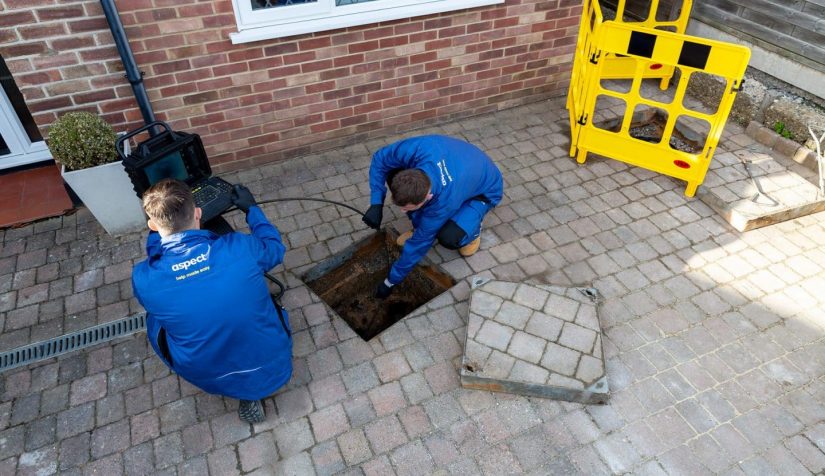 We all know the importance of properly functioning drains. They are the reason our houses stay clean, odour free and dispose of waste efficiently. Working drains are a must in any property, but checking the condition of your drains without the proper equipment or experience is no easy task.
CCTV drainage surveys carried out by Aqua Rod South West are a swift and effective method of assessing drain health, giving you peace of mind identifying any problems that could develop in future.
Signs You Need A Survey
There are a number of reasons you may choose to conduct a CCTV survey of your drains. Perhaps you are considering buying a new property and want to properly assess its condition. Maybe you've noticed a problem inside your home, such as water backing up, bubbles around your drains, blocked toilets or a bad odour.
Whatever the reason, it's always better to be safe than sorry.
What Will A Survey Show?
Conducting a survey of your drains can reveal a number of problems, from structural issues such as fractures and collapses, to cracked pipes, root intrusions and rodent infestations. Identifying problems such as these enables you to take the correct measures to fix and prevent them in future.
Here at Aqua Rod South West, we are able to check drains, sewers and pipelines, providing our customers with a full Wincan report detailing the problems that exist and the correct way to deal with them. As well as the report, we are able to offer a full-colour DVD so you don't just take our word for it, you can see it yourself.
Benefits Of A CCTV Survey
In many cases, the first thing a homeowner does when faced with a brainage problem is call a plumber. However this isn't a time or cost-effective solution. Identifying drainage issues with the naked eye is close to impossible, especially when these promblems are sub-surface.
By providing a view of your entire drainage system and analysing the issues in real time, drain cameras solutions save time, effort and money. A CCTV survey ensures you know exactly what the problem is and what work you need to carry out.
Once Aqua Rod South West have identified any problems, our industry leading drain unblockers can get to work, dealing with the issues ifficiently and with minimal disruption to your property or drains.
Industry Leading Drainage Services In Cornwall And Devon
It's always better to catch a problem early than let it develop into a larger, more costly issue.
If you think you may require a CCTV drainage survey, or want to assess a property that you are buying or selling, don't hesitate to contact Aqua Rod South West today.
Our friendly and experienced team are on call 24 hours a day, all year round. Call us on 01209 861 099, or email us at office@aquarodsouthwest.co.uk.
Published by: David Parkes on: May 17th 2022